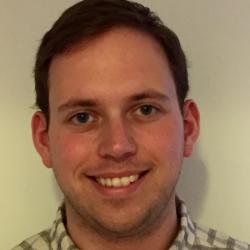 Christopher Werner
MSc Climate Change Science and Impacts, University College Dublin
BA Natural Sciences, Trinity College Dublin
+353 1 529 1023
HPC Hub Dublin
Christopher studied at Trinity College Dublin, and Graduated with a B.A.Mod in Natural Sciences in 2013, specialising in Geology in his final two years.
He continued his studies by undertaking an MSc in Geophysical Hazards in University College London in 2013, while learning of the predictability of volcanic eruptions through seismic monitoring and assessing risk, graduating in 2014.
He then undertook his second MSc in Climate Change: Science and Impacts at University College Dublin in 2015, graduating in December 2016 with a First-Class Honours.
Prior to starting his current position, Christopher was a summer intern at ICHEC during 2016 whilst working on the performance of the WRF numerical weather prediction model in simulating historical Irish storms. After that he spent four months in London working for the Event Response team as an intern at Risk Management Solutions, responding to real time natural hazards such as Hurricane Matthew, the Amatrice Earthquake, Italy, flooding in Louisiana and Super Typhoon Meranti, producing GIS products for use by insurance clients. As well as dealing with real time events, he worked on developing a new way of quantifying population risk and exposure to North-West Pacific typhoons.
Christopher joined ICHEC in February 2017 as a research associate under the EPA/GSI funded project; High-Resolution Gridded Datasets of Hydro-Climate Indices for Ireland. Since then he has worked on ExSeisDat, course development and delivery and Earth Observation.