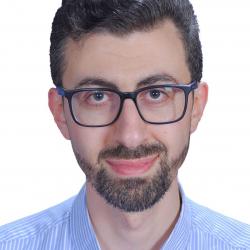 Ihab Salawdeh
Ph.Dc. in Data Science, NUIG
MSc. in High Performance Computing, UAB, Spain
Ihab Salawdeh is a Computational Scientist at the Irish Centre for High-End Computing. He has more than five years of experience in teaching and research in high performance computing and distributed systems at Universitat Autònoma de Barcelona, Spain. Moreover, he has more than 15 years of national and international professional industrial experience that spanned the entire range of requirements for IT projects, such as IT director, data scientist, system analyst, and IT quality manager. He is particularly interested in HPC, Machine Learning, Deep Learning and Social Media Analysis and Verification. His Master's degree was in High Performance Computing and he is pursuing his PhD in Data Science. 
Ihab taught many courses in computer science, such as, Machine Learning, Operating systems, HPC, Databases, Computer Architecture, IT Fundamentals, C/C++,  Assembly, and Network Programming. He has given many training courses and workshops to train academic staff in Ireland and internationally in Online Teaching, Web Programming and Social Media Analysis. 
Moreover, he is engaged in many public activities, to promote technology and research to the general public.