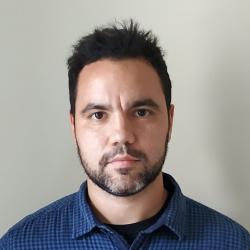 Manuel Fernández
GIS Computational Scientist
+353 91 397 818
NUI Galway
Manuel joined the Environmental Science group in October 2020, under the ESA funded project: AI-Ready Earth Observation Training Datasets (AIREO).
Manuel has an extensive career in both private and public sectors. Manuel has been working as a consultant for European Commission's DG Joint Research Centre (JRC) at Space, Security and Migration directorate under the Disaster Risk and Management Unit. There, Manuel has been working for different projects such Global Crisis Atlas (GCA) and Urban Analysis Network Syria (UrbAN-S) carrying out GIS and Remote Sensing tasks such a study of Agricultural patterns during Syria's civil war and to map different conflicts worldwide.
Before joining JRC, Manuel worked at University of Azores (UAc), Cartographic and Geologic Institute of Catalonia (ICGC) among other institutions. Lately, he has been working in 4Site networks carrying out GIS developer tasks.
After receiving his BSc in Topographic engineering at Polytechnic University of Catalonia (UPC), Manuel studied his MSc in GIS for the same University. Nowadays is carrying out his part- time PhD research in Agrarian Science on "Development of remote sensing-based change detection techniques for applying in standard and specific land cover / land use scenarios" meanwhile he is working.