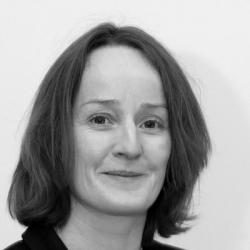 Marie-Thérèse Culligan
Masters in Public Policy, UCD, Ireland
Masters European Social Policy Analysis, NUI Maynooth
+353 1 529 1042
HPC Hub Dublin
Marie-Thérèse joined ICHEC in January 2020. She has extensive public relations and communications experience working with organisations on maximising their communications activities across all communications formats. She has advised public, private and multinational organisations, respesentative bodies and membership organisations across many sectors in Ireland including financial services, insurance and healthcare.
Prior to joining ICHEC she was communications consultant for a national medical representative agency managing all aspects of a complex and demanding communications agenda at a time of unprecedented change in the provision of healthcare in Ireland.
A member of the Public Relations Institute of Ireland (MPRII), she has expertise in all forms of communications activity. Experienced in crisis management and public affairs dealing with Oireachteas Committees she also recently completed a Masters in Public Policy in UCD. 
Marie-Thérèse's responsibilities will include engaging in general promotion of the centre, publishing material for digital media at local, national and international levels, writing and issuing feature articles on the centre's programmes and activities and planning and organising dissemination and outreach events.