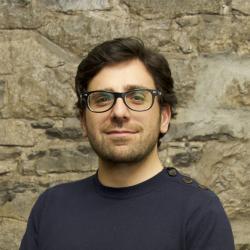 Sufian Al Aswad
Business Development Programme Manager
MSc, BSc
Prince2, Agile Product Owner, Agile ScrumMaster
+353 1 529 1026
HPC Hub Dublin
Sufian is responsible for designing and leading the Centre's business development programme. And, has held the position of Centre Manager from the period January 2017 to March 2021 - scaling the centre from 27 to 42 people.
Prior to joining ICHEC in July 2013, Sufian worked as Center Manager at Letterkenny Institute of Technology's research facility -- WiSAR Lab focused on IoT research. Sufian has worked primarily in industry, with 23 years of international experience in Operations, Programme Management, and Business Development. Sufian has a diverse background from operations management, software, banking, digital media, HPC to IoT technologies and tech-based start-ups. Sufian holds Masters in Computing 2004 (HETAC, Ireland), Bachelor in Computing 2002 (HETAC, Ireland) both from Griffith College Dublin, and has completed the first stage of MBA programme in International Business Management from Nottingham Trent University, UK in 2005. Sufian is a credited PRINCE2, a certified Product Owner and a certified Agile ScumMaster.
Sufian has an impressive funding track record of over €3.1 million through the industry engagement programme, secured under commercial contracts, and through Science Foundation Ireland (SFI), and Enterprise Ireland's Innovation programmes. 
Sufian loves talking about history, music, guitars, and fantasy novels ... He also enjoys quality coffee, and all desserts with pistachios!