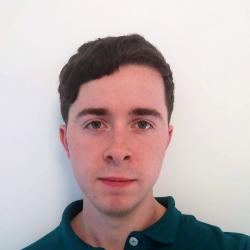 Tim Murphy
B.Sc. Computer Science and Information Technology, NUI Galway
+353 1 524 1608 (ext 52)
NUI Galway
Education
Tim studied Computer Science & Information Technology at NUI Galway and graduated in 2018. He previously worked at ICHEC while on his 8 month work placement in 2017. During his college years, Tim was heavily involved with the NUI Galway Computer Society and the University Societies Coordination Group.
Professional Experience
In June 2018 Tim joined ICHEC as a Systems Administrator.
He previously worked in the Irish call centre and facility management sectors. Having previously worked as a Systems Administrator, he has extensive experience in managing network infrastructure, DNS, email, user authentication, phone systems, databases and other computing infrastructure.
Today, he can be regularly found involved with the Irish Network Operators Group and volunteering with the open source community.
Tim is a member of IEEE and Engineers Ireland.