Governance Board
ICHEC benefits from the expertise and experience of a committed Governance Board which provides oversight of ICHEC activities, its governance and overall strategic direction - ensuring optimal performance in line with best practice. Board members are appointed for a four year term. The Board comprises 10 members, as follows:
Chairperson - an independent chair appointed by NUI Galway President and agreed with DETE/DoE.
A Representative /Nominee of the Minister for Enterprise, Trade and Employment
A Representative / Nominee of the Minister for Education 
NUI Galway Representative - Executive Dean of the College of Science and Engineering
A representative / nominee of a partner HEI (other than NUI Galway)
Five members, with the following mix of backgrounds/ expertise:

Science, technology and innovation policy
HPC Centre management
Business development and technology transfer
Corporate governance
National and international representatives
Public and private sector
The Board may wish to appoint a vice-Chairperson to assist the Chairperson and, in their absence, chair Board meetings.  Institutional representatives (DETE, DoE, HEIs) may, in exceptional circumstances, request attendance by a nominee. The Board will comprise a minimum four male and four female members.
Term
Board members will be appointed for a term of four years. Board members may be appointed for a second term of four years.
Terms of Reference 
Advise on the future vision and strategic direction of ICHEC, including strategies for funding diversification.
Advise ICHEC on maximising the exploitation of any opportunities that may arise for its development as a national centre for High-Performance Computing.
Provide oversight and advice on performance in relation to the ICHEC Business Plan, including relevant indicators and targets against which performance can be measured.
Assist and advise NUI Galway on the progress of ICHEC, ensuring the centre is performing optimally and meeting stakeholder (including funder) requirements /expectations.
Consider (and advise on) the annual reports of the ICHEC Science Council and Users Council.
Reporting
The Board shall report to the President of NUI Galway.
Meeting Frequency
Twice per year.
Meeting Quorum
In addition to the Chair, or Vice-Chair, at least five members must be present.
Attendance 
Senior ICHEC Management may be invited to attend Board meetings, or part thereof, as required.
 
Members
Chairperson: Martin Hynes

President of the European Science Foundation (ESF). Prior to this he served as Chief Executive of the ESF from 2012-2016. He was formerly Director of The Irish Research Council for Science, Engineering and Technology (IRCSET) and in this role he implemented a number of innovative national funding schemes with a special focus on early career researchers.  His experience lies in policy formulation and he has an excellent record of implementing policy decisions. He has been instrumental in the formulation of major national funding initiatives supporting research in the ICT and biotechnology sectors. Martin is currently a member of the Advisory Committee for the Marie Skłodowska-Curie actions and a member of the Royal Dublin Society Foundation Board.
Prof. Gabrielle Allen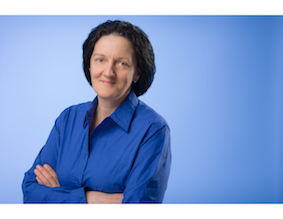 Professor of Astronomy and Curriculum & Instruction, Research Professor of Computer Science and Senior Research Scientist at the National Center for Supercomputing Applications at the University of Illinois at Urbana-Champaign. Since 2016 she has served as the Associate Dean for Research and Director of the Bureau of Educational Research in the College of Education at the University of Illinois.
Previously as the Director for Research at the National Center for Supercomputing Applications she worked to develop research connections across the university, built up programs to engage faculty, postdoctoral researchers and students, and established a set of thematic areas targeted around solving grand challenge problems with societal and scientific impact. She has previously held positions at the Max Planck Institute for Gravitational Physics,  Louisiana State University, the National Science Foundation, and the Skolkovo Institute of Science and Technology.
Gabrielle's research is in the development of collaborative and open source cyberinfrastructure tools for large scale science problems, particularly in gravitational wave astrophysics. She is a founder of the Cactus Computational Toolkit and the Einstein Toolkit, and played a leadership role in the EU-funded GridLab and Gravitational Wave Network Projects and the NSF-funded CyberTools Project.
Gabrielle has published over 100 refereed journal and conference papers and was been awarded the Gordon Bell Prize in Supercomputing in 2001, the IEEE International Scalable Computing Challenge in 2009, the High Performance Bandwidth Challenge award in 2002 and the LSU Rainmaker award in 2009. Dr Allen holds a PhD in Physics from Cardiff University, a MAst in Theoretical Physics and Applied Mathematics from Cambridge University, and a BSc in Mathematics from Nottingham University. 
Prof. Martin Curley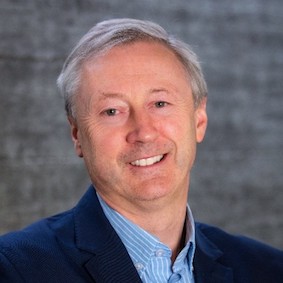 Director, Digital Transformation and Open Innovation at Health Service Executive
Chief Information Officer and Chief Executive Officer, eHealth Ireland at Health Service Executive. Tech Innovator I Global Thought Leader I Enabling Industry Transformation I Competitive Advantage I Driving Business Value I New Revenue Growth.

Dynamic IT and Innovation and Research Director with a track record of building high performance innovation teams and consistently delivering a strong pipeline of compelling innovations and business value. Pragmatic leader with strong people management skills. Strong experience in advanced IT delivery innovation in multiple domains. Recognized as a leader in Open Innovation and highly sought after for participation in advisory boards. Frequent international keynote speaker on technology, innovation and entrepreneurship. Very strong track record in building networked organizations which deliver strong ecosystem based performance. Experienced CIO, CTO and awarded European CTO of the year in 2015.
Prof. J.C. Desplat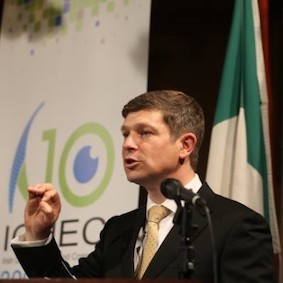 Jean-Christophe "JC" Desplat is a technology expert with over 25 years' experience in high-performance computing (HPC). His particular interest lies in the innovative use of HPC technologies in emerging domains. He has served as advisor to a number of committees in Ireland and abroad, including the strategic advisory team of the UK Engineering and Physical Sciences Research Council (EPSRC), the ICT sub-committee of the Irish Medical Council, the Climate Change Research Co-ordination Committee of the Irish Environmental Protection Agency (EPA) as well as the scientific board and the infrastructure advisory board of the IT for Innovations national centre in the Czech Republic.

His professional career started in 1995 at the Edinburgh Parallel Computing Centre (EPCC) in the UK, one of the world's leading HPC Centres. He then moved to Ireland in 2005 to help set up Ireland's first national HPC centre, the Irish Centre for High-End Computing (ICHEC), where he has been director since 2012.

He is honorary professor of computational science at the Dublin Institute for Advanced Studies and adjunct professor in the School of Physics at NUI Galway.

www.ichec.ie
Prof. Walter Gear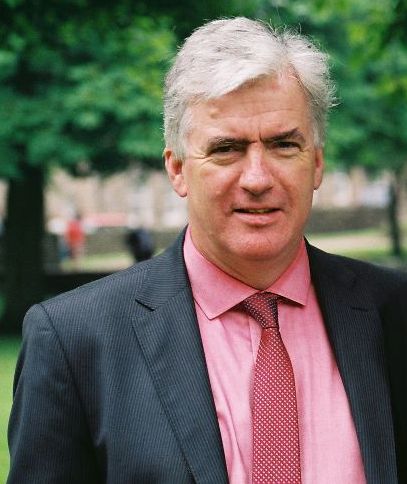 Executive Dean of the College of Science and Engineering, NUI Galway
Born in Waterford City, Professor Walter Gear moved to England at a young age and studied Physics and Astrophysics at Queen Mary, University of London. Following his PhD in millimetre-wave studies of Active galaxies and a brief sojourn as a postdoc at Lancashire Polytechnic (now UCLAN), he took up a Civil Service Scientific Officer position at the Royal Observatory, Edinburgh supporting the then newly-built James Clerk Maxwell Telescope (JCMT) in Hawaii.
In his time in Edinburgh, Walter led the team building the first large camera for submillimetre wavelengths and spent over a year at the observatory for commissioning and early science. On his return to the UK from Hawaii, Walter moved on to the Mullard Space Sciences Lab at UCL, where he played a major role in the construction of the SPIRE camera and spectrometer for far-infrared wavelengths with the Herschel Space observatory and in its science programme. In 1999, he moved to Cardiff to create the Astronomy Instrumentation group there, and subsequently spent eight years as Head of the School of Physics and Astronomy, and more recently in Deanship roles for Internationalisation and for Postgraduate Studies where he led substantive, strategic change for the benefit of the university and of his colleagues. Over the years, Walter has also taken many roles in peer review and advisory committees in the UK and Europe and is currently a member of the International Oversight Board for the JCMT, which he will continue whilst at NUI Galway, as we have now become a member of the consortium operating the telescope.
Deirdre Lee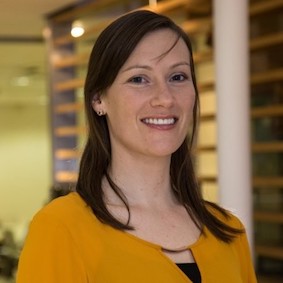 Deirdre Lee is CEO & Founder of Derilinx, working in the field of Linked and Open Data. Derilinx's vision is to support the provision of effective public-services through the coordinated use of data. Derilinx has collaborated with many Government Departments and Public Bodies on Linked Data, Data Sharing and Open Data projects, including on the implementation of Ireland's National Open Data Initiative.
Deirdre has many years' experience in the Digital Government domain and has been an active participant of the international Open Data community since 2010. During this time, she coordinated and participated in multiple international projects, including coordinating the successful European Commission project 'Puzzled by Policy'. Deirdre is also involved in many standardisation activities, including her role as Co-Chair of the W3C Data on the Web Best Practice Working Group. Deirdre holds a B.A. in ICT at Trinity College Dublin in 2004 and a M.Sc. Computer Science (by research) in Trinity in 2008. She worked as a Research Assistant in the IBM Zurich Research Lab from 2004-06 and as a Research Associate at the Insight Centre for Data Analytics, NUI Galway, Ireland from 2008-2014.
Cliona McCusker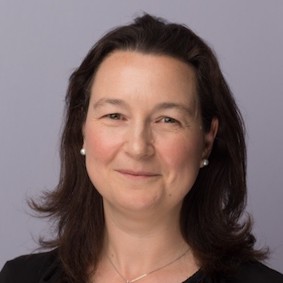 Managing Director at Accenture Technology. Currently leading the Business & Systems Integration practice within Accenture Ireland's Technology business.
Dr Eucharia Meehan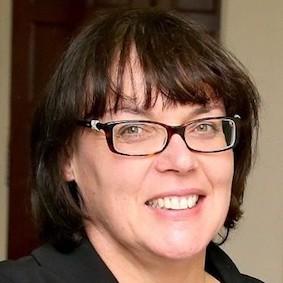 Registrar and CEO Dublin Institute for Advanced Studies. 20+ years of leadership experience across a range of public and private research based organisations. Strong financial/results management orientation. Ability to lead multidisciplinary teams. Experienced communicator with an ability to build and maintain key relationships. Proven track record of achievement in strategy development and organisational transformation. Elected as a Member of the Royal Irish Academy in summer 2017.
Joseph Moore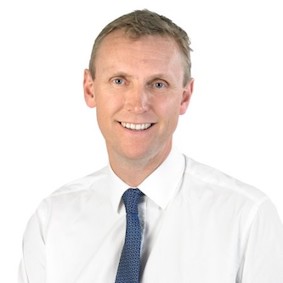 Principal Officer at the Department of Business, Enterprise and Innovation. Joseph Moore has responsibility at Principal level for the development, coordination and implementation of cross Governmental national, EU and international Research, Development & Innovation policy as well as sector specific issues such as the EU's Research & Innovation Framework Programmes, the National Health Innovation Hub (in collaboration with the Department of Health) and the Department's involvement in the Marine Coordination Group led by the Department of Agriculture, Food & the Marine. 
Professor Mark Parsons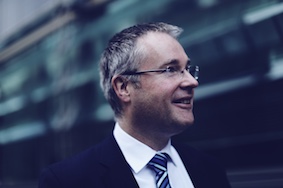 Director of EPCC and holds a Personal Chair in High Performance Computing. He is also the Associate Dean for e-Research at the University of Edinburgh. He joined EPCC in 1994 as a software developer working on several industrial contracts following a PhD in Particle Physics undertaken on the LEP accelerator at CERN in Geneva. In 1997 he became the Centre's Commercial Manager and subsequently its Commercial Director. His career has focused on the application of modelling and simulation enabled by HPC to solve real-world problems faced by both the scientific research and business communities.
Rhian Williams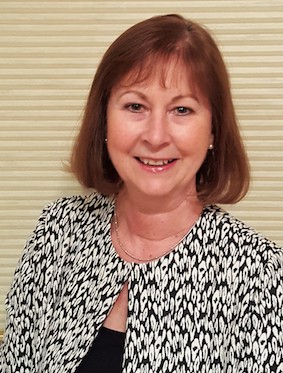 Rhian is Corporate Services Director at HEAnet CLG, Ireland's national education and research network, which provides internet connectivity and associated information & communication technology (ICT) services to education and research organisations throughout Ireland, including all primary and post-primary schools.    
She has responsibility for corporate governance, financial services, procurement, contract management, risk management and compliance at HEAnet.  She is also company secretary for HEAnet and its subsidiary company, EduCampus Services, which was established in 2015 to implement, maintain and support business critical systems for clients in the education sector in Ireland. 
As a graduate of Aberystwyth University, a chartered member of CIPD and a Fellow of IATI, Rhian has over 30 years' experience of working in corporate services in a variety of organisations.  She is currently undertaking a qualification in Corporate Governance at the UCD Smurfit Business School.