ICHEC at BT Young Scientist & Technology Exhibition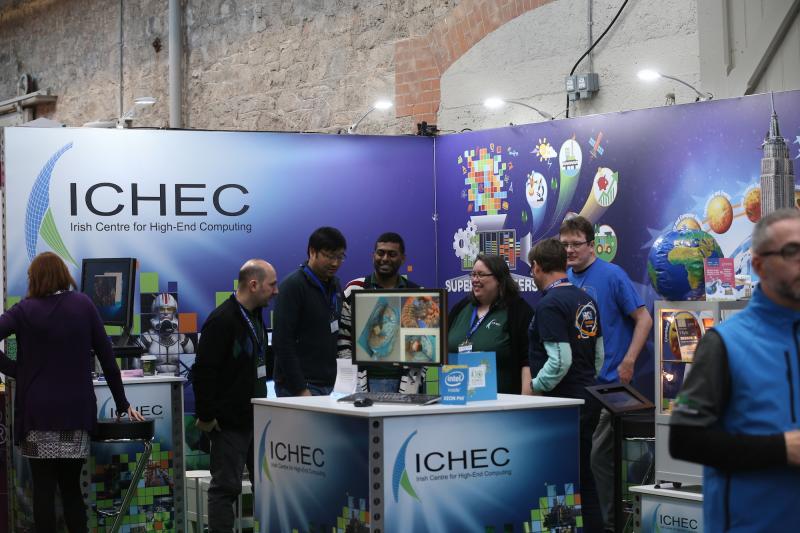 ICHEC have had its own stand at the BT Young Scientist & Technology Exhibition (BTYSTE) since 2013. Over three jam-packed days every January in the RDS, the ICHEC team engage with thousands of interested students, parents and special guests at the custom-built stand featuring interactive displays and visualisations.
Every year the response to the ICHEC stand at the BTYSTE has been extraordinary. The thousands of imaginative, insightful and engaging interactions is a testament to Ireland's bright and enthusiastic students and their dedicated teachers and parents. We hope that those who visited us have gained better understanding and appreciation of supercomputing and its many uses, and that they will be inspired to engage further with HPC and computational science in their future careers.
Read about ICHEC at the BTYSTE 2017. We very much look forward to meeting everyone at the BTYSTE 2018!
2016 Gallery