About ICHEC
ICHEC (Irish Centre for High-End Computing) delivers complex compute solutions to Irish HEAs, Enterprises and the Public Sector on behalf of the State. It is Ireland's lead authority in High-End Computing (HPC) at national and international level, and manages the national HPC infrastructure, Kay.
ICHEC's mission is to to deliver on its national service mandate through achieving the following strategic objectives; 'Excellence in Science' by delivering to the national service mandate, 'Advance Digital Skills' in developing a highly-skilled workforce, 'Accelerate Economic Development' with a focus on the SME sector, and 'Deliver HPC for Good' to tackle some of the key societal challenges for Ireland.
ICHEC supports the third-level research community in breakthrough and transformative coding through its expertise in Code Optimisation, AI, Machine Learning, Data Science and Quantum Technologies. ICHEC enables researchers to bring new solutions to the complex scientific and social challenges of today, provides essential data analysis to public sector bodies and supports SMEs through optimising their data challenges. 
Established by NUI Galway in 2005, ICHEC's core funding is provided by the Departments of Business, Enterprise and Innovation (DBEI) and Department of Education and Skills (DES). ICHEC has supported over 2,000 research projects to-date many of which have been commercialised.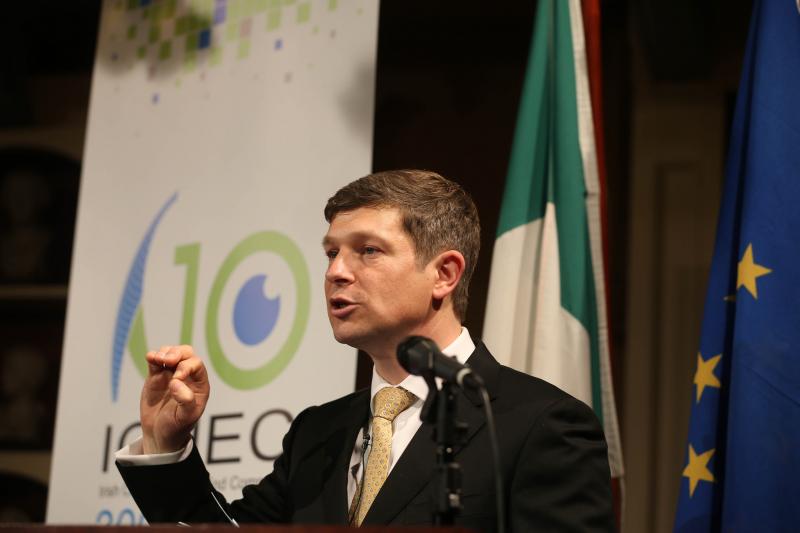 The Irish Centre for High-End Computing represents an excellent example of a modern, lean and efficient mission-focused organisation. Its primary purpose is to accelerate the effective use and adoption of novel technologies such as HPC and technical computing.
The Importance of HPC
A strong consensus exists among European and US policymakers that High-Performance Computing (HPC) represents a key technology for economic competitiveness.
History of ICHEC
Since it's inception in 2005, ICHEC has grown from operating the National HPC Service, used by over 1,400 academic researchers to extensive public sector and industry engagement. As of August 2017, ICHEC has interacted with 150+ companies through face-to-face meetings, resulting in 40+ commercial projects and partnerships.