About
Vision, Mission and Stategy
The Irish Centre for High-End Computing (ICHEC) is a national body under the aegis of the National University of Ireland, Galway.
Our Vision is that Ireland can be a leader in Europe in the effective use of High Performance Computing (HPC) and data management techniques for the economic and societal benefit of the country throughout Academia, Industry and the Public Sector. This can be achieved by enabling ICHEC to continue to grow as an internationally recognised centre of excellence in our domains given the resources and authority to exploit the myriad existing opportunities.
Our Mission is to enable greater innovation and improved competitiveness for our users, clients and partners through the provision of optimal software solutions and infrastructure platforms, industry partnership and up-skilling of the Irish workforce, placing Ireland at the centre of the advanced technical computing community in Europe.
Our Strategy is to grow as an internationally recognised centre of excellence for HPC and data management, partnering with other similar centres in Europe and beyond, and making a significant contribution to economic development through industry partnerships and service provision.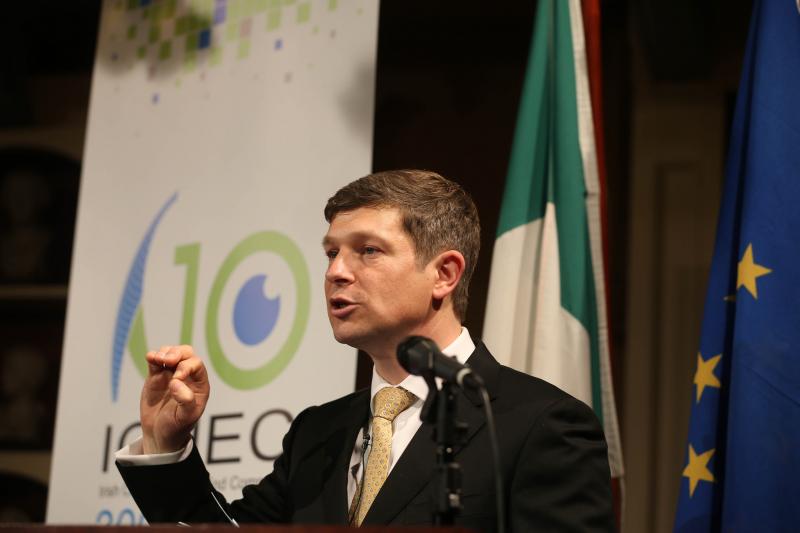 The Irish Centre for High-End Computing represents an excellent example of a modern, lean and efficient mission-focused organisation. Its primary purpose is to accelerate the effective use and adoption of novel technologies such as HPC and technical computing.
The Importance of HPC
A strong consensus exists among European and US policymakers that High-Performance Computing (HPC) represents a key technology for economic competitiveness.
History of ICHEC
Since it's inception in 2005, ICHEC has grown from operating the National HPC Service, used by over 1,400 academic researchers to extensive public sector and industry engagement. As of August 2017, ICHEC has interacted with 150+ companies through face-to-face meetings, resulting in 40+ commercial projects and partnerships.