EuroCC_Ireland (EuroHPC Competence Centre Ireland @ICHEC)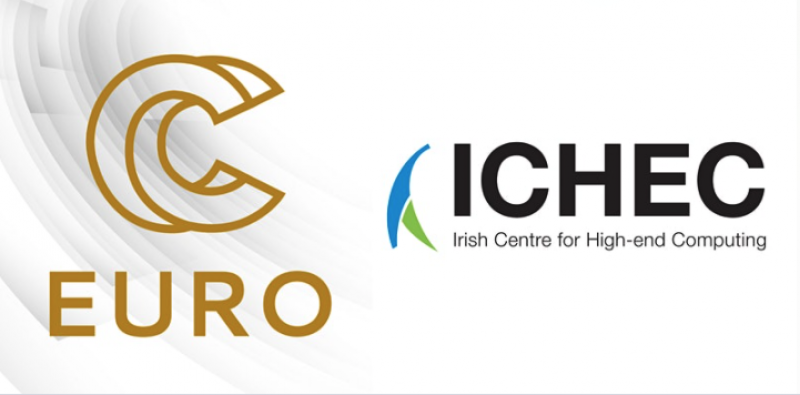 About EuroCC_Ireland
ICHEC is the National Competence Centre for Ireland under the EuroHPC Competence Centre project (EuroCC) project co-funded by the EuroHPC Joint Undertaking (EuroHPC JU) and national funding programmes. The key EuroCC services accessible at ICHEC are the Academic Flagship and SME Accelerator programmes, both of which are supported by Performance Engineering.
This initiative is funded jointly by the European Union and the Government of Ireland through the €1 billion EuroHPC Joint Undertaking. Ireland through ICHEC operates one of 33 National Competence Centers across Europe. Each centre will foster High Performance Computing (HPC) activities and strengthen the availability of HPC for academics and SME's.
The EuroCC activities bring ICHEC expertise and support to the Irish academic and enterprise organisations in the fields of HPC, High Performance Data Analysis (HPDA) and Artificial Intelligence (AI). These are essential driving forces for digital transformation of science, industry, public administration and society in Ireland and increased global competitiveness.Through the EuroCC, ICHEC offers a broad portfolio of services in all HPC-related areas, tailored to the needs of industry, science and public administration.
The SME Accelerator at the EuroHPC Competence Centre at ICHEC
The SME Accelerator will offer advanced training in HPC and Novel technologies for eligible Irish SMEs. Accelerating Irish SME technology adoption for digital transformation of their products and services. More...
The Academic Flagship at the EuroHPC Competence Centre at ICHEC
The Academic Flagship Programme is a two year programme which aims to increase Irish competitiveness in the European supercomputing landscape. More...