Careers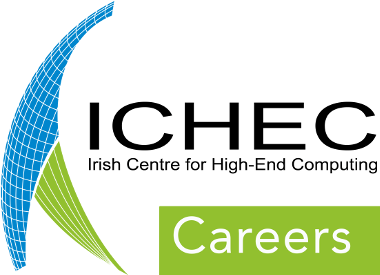 Working At ICHEC
At ICHEC, we're committed to transforming and expanding the reach of High-Performance Computing (HPC) in Ireland and further afield.  For 2020, we're looking to hire enthusiastic and talented people to join our team. If you are any one of the following
System Administrators
Data Scientists
Computational Scientists
Performance Engineers
Interns
We want to hear from you as we are always open to exploring new opportunities and projects where our team members can thrive.
We are especially interested in candidates with hands-on experience developing in:
C, CUDA, OpenMP, MPI, OpenCL, R and Python.  
Please email your interest to recruit@ichec.ie 
"Whether you are a young ambitious graduate keen to gain exposure to HPC in Ireland and new technologies, an experienced engineer in industry looking for a new challenge and the opportunity to grow, or a junior researcher who is seeking real-world experience and to build valuable skills through applied research - a career in ICHEC may well be the right move for you" 
Prof. J.-C. Desplat, ICHEC Director