ICHEC at NUI Galway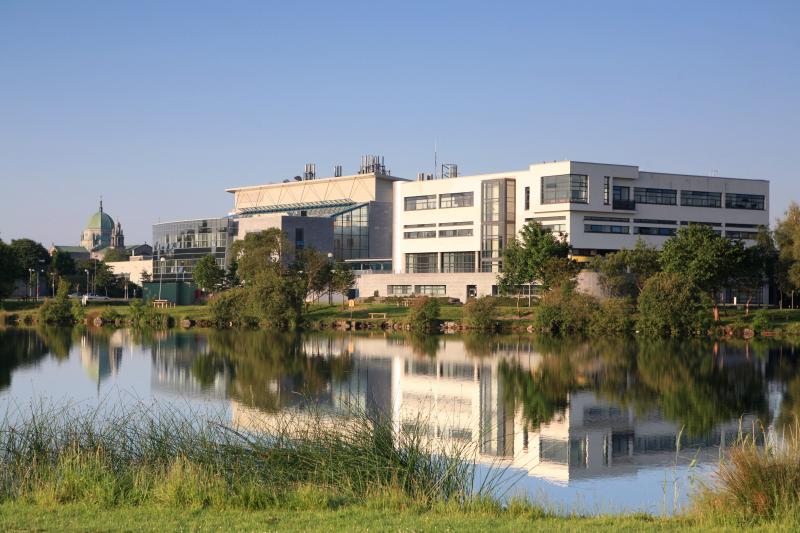 ICHEC is hosted by NUI Galway, and accommodated within NUI Galway's College of Science and Engineering and aligned to NUI Galway's Strategy 2020-2025.  The College's ambition is to position itself as a driver of transformational change and to harness its distinctive strengths to deliver excellent and relevant research and teaching (Excellent NUI Galway; Sustainable NUI Galway), as well as an inclusive environment for students and staff (Open NUI Galway; Respectful NUI Galway).  The vision and priorities of ICHEC align fully with NUI Galway's priority research area Realising potential through data and enabling technologies, and underpin other priority research areas including Sustaining our planet and people, Improving Health and Wellbeing and Enhancing policy and society.  ICHEC's focus is highly complementary to NUI Galway's strategy of using the UN Sustainable Development Goals as a blueprint to achieve a better and a more sustainable future.
ICHEC staff are employees of NUI Galway and the Galway-based ICHEC staff are accommodated in NUI Galway's College of Science and Engineering where they have close links with staff of the School of Computer Science and the Data Science Institute. Integration with academic and research structures in the College fosters a spirit of collaboration that facilitates new research and academic initiatives.   
NUI Galway provides ICHEC with a range of institutional research support services.  These include research office support, contract negotiation/legal support, commercialisation and intellectual property management expertise, human resource support, centralised IT support, procurement, and post award finance and research accountancy support.  NUI Galway is strongly committed to supporting the development of the next generation of researchers and staff of ICHEC have access to the support and training provided through NUI Galway's Researcher Development Centre to support their professional development by providing guidance with career management and career planning.