Project Management
The PMO is responsible for guidance, documentation and metrics related to the practices surrounding the management and implementation of projects within the Centre. Our project management principles, practices and processes are based on industry-standard methodologies. Our project managers are accredited with the following management methodologies:
PMP ®
The Project Management Professional (PMP)® credential is one of most important industry-recognized certification for project managers. Globally recognised for having the experience, education and competency to lead and direct large-scale projects.
PRINCE 2®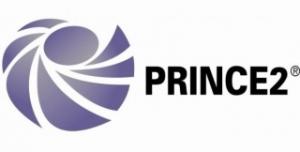 PRINCE2® is a process based methodology, and the standard for public projects in Ireland and the UK. It is a best practice framework for running a successful project and its flexibility can be tailored to the needs of any project regardless of scale.
AGILE ®
A living, breathing framework, Agile continued success is based on learning from successful implementations on actual projects. Its principles and practices on software development projects enables a project team to quickly develop working software that meets business needs.
A Certified ScrumMaster® helps project teams properly use Scrum, increasing the likelihood of the project's overall success. CSMs understand Scrum values, practices, and applications and provide a level of knowledge and expertise above and beyond that of typical project managers.
Certified Scrum Product Owner® professionals have been taught the Scrum terminology, practices, and principles that enable them to fulfill the role of Product Owner on a Scrum team. CSPOs are team members who are closest to the "business side" of the project. They are charged to "get the product out" and are expected to do the best possible job of satisfying all the stakeholders.