INFER
Remote Sensing of Irish Surface Water
Active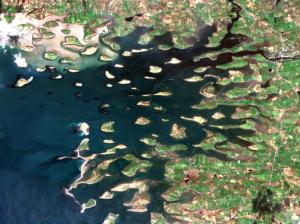 Remote Sensing of Irish Surface Waters (INFER) is a 3-year long collaborative project funded by EPA. The project aims to develop products that will allow  improved efficiency and implementation of inland water monitoring programmes. Given the importance of inland water for society and their crucial role in global biogeochemical cycles, better water quality data sets are critically needed in a rapidly changing environment.
This project aims to assist water managers to move data collection forward into the 21st century and improve the capacity of monitoring programmes to take account of the highly complex spatial and temporal dynamics of lakes, which are generally missed during routine monitoring programmes, while at the same time making a huge step forward in the number of lakes being sampled. INFER aims to integrate the use of in-situ and remotely sensed data streams and facilitate the accessibility to these integrated data
for all potentially interested lake data users, ranging from scientists to water professionals (e.g. drinking water industry, lake managers, water recreation entrepreneurs) and the interested general public.
This project is funded under the EPA Research Programme 2014-2020. The EPA Research Programme is a Government of Ireland initiative funded by the Department of Communications, Climate Action and Environment.
It is administered by the Environmental Protection Agency, which has the statutory function of coordinating and promoting environmental research.