ICHEC secures Intel funding to predict extreme wave events
ICHEC is proud to announce that the Intel Parallel Computing Centre (IPCC) at ICHEC has received additional funding from Intel to work on modernizing the US National Oceanic and Atmospheric Administration's (NOAA) operational wave forecasting code, WaveWatch III™. This two-year project will see ICHEC collaborate with NOAA and Intel to modernize WaveWatch III for the efficient exploitation of Intel's latest Xeon Phi many-core processor, code named Knights Landing (KNL). The output of the project is expected to be a significant boost to WaveWatch III performance at lower energy costs and will have a direct impact on state-of-the-art research investigations being carried out in Ireland, as well as at weather forecasting agencies worldwide, including Met Éireann. For example, academic collaborator and leading expert in extreme ocean waves, Professor Frederic Dias of University College Dublin (Ireland), uses this code to re-create rogue waves hitting the west coast of Ireland, such as the famous 26m Killard wave observed on 28 January 2014 and ultimately helping to mitigate the effects of extreme coastal events.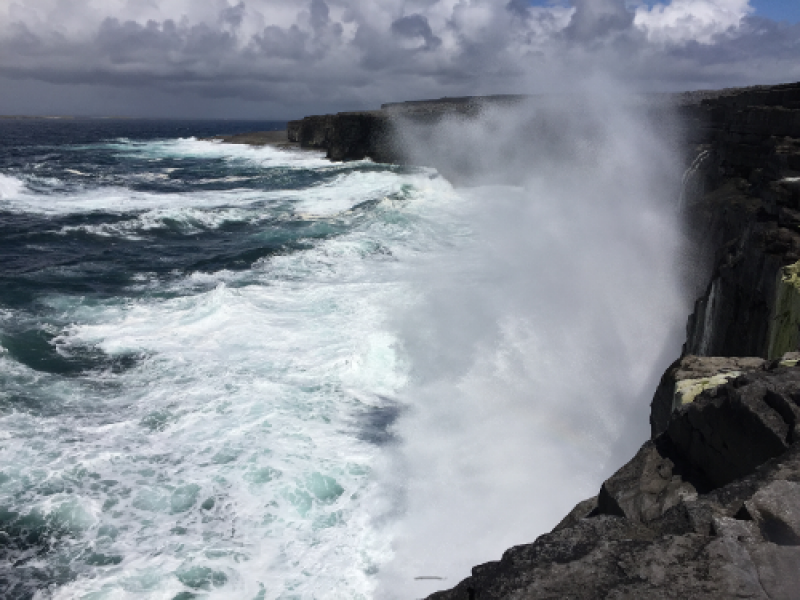 Dr Arun Chawla (Acting Chief, Marine Modelling & Analysis Branch, NOAA) warmly welcomed the collaboration, highlighting the unique contribution that ICHEC make; "We are very excited to welcome Dr. Lysaght's team from ICHEC into the WAVEWATCH III development team. WAVEWATCH III is a community code for simulating ocean waves. We are an international team of developers from academia, government research facilities and operational forecasting centers. ICHEC brings a unique set of skills to optimize the code and improve its computational efficiency. This has become a critical issue (especially at operational centers) as new science algorithms that have been developed are hampered by their computational requirements. Having ICHEC in the team will help us significantly expand the capability of the WAVEWATCH III model and we look forward to years of collaborative development."
ICHEC IPCC and Novel Technologies lead, Dr Michael Lysaght, echoed this view: "ICHEC is delighted to continue to strengthen its partnership with Intel on modernizing critical software applications for current and future generations of Intel Xeon Phi – we are particularly delighted to be working with NOAA on improving software applications with direct societal benefits."
ICHEC was the sixth centre in the world to be awarded the highly coveted status of Intel Parallel Computing Centre by Intel in 2013. In total, Intel has invested US$523k in the Centre. Topics previously supported as part of this collaboration include materials science and high-resolution weather forecasting.
For ICHEC Director Dr JC Desplat, "this collaboration demonstrates that small countries can play a key role in the development of leading software solutions and will help consolidate Ireland's credential as a leading location for high-performance computing software development".
ICHEC is Ireland's national centre for high-performance and technical computing. It is partly funded by the Irish State through the Department of Jobs, Enterprise & Innovation and the Department of Education & Skills. ICHEC is hosted by NUI Galway, with offices in Dublin and Galway.