ICHEC Unveil New Supercomputer for Irish Research
The new national supercomputer will replace 'Fionn' which was installed in 2013
Ireland is set to install a new national supercomputer to support research and innovation in 2018 through ICHEC at NUI Galway, with funding of €5.4 million from Science Foundation Ireland. The new system will provide Irish researchers with the high performance computing power to address some of the toughest challenges in science and society such as tackling climate change, improving healthcare and innovating Irish products through agriculture, engineering and manufacturing.
The new supercomputer is a fundamental component of Ireland's National High Performance Computing Service, and research infrastructure that will facilitate emerging technologies such as artificial intelligence, machine learning and earth observation that are key to Irish industry and to foster new skills in the educational system.
Like its predecessors, the new supercomputer will be managed and operated by the Irish Centre for High-End Computing (ICHEC) at NUI Galway, as part of the National High Performance Computing Service. The service allocates the available computer resources to Irish researchers based on a peer review process by an independent panel of scientists. It also provides extensive support and training to users of the system.
The new system, which is being provided by Intel is comprised of a cluster of 336 high performance servers with 13,440 CPU (Central Processing Unit) cores and 64 terabytes of memory for general purpose computations. Additional components aimed at more specialised requirements include 6 large memory nodes with 1.5 terabytes of memory per server, plus 32 accelerator nodes divided between Intel Xeon Phi and NVidia V100 GPUs (Graphics Processing Units). The network linking all of these components together is Intel's 100Gbit/s Omnipath technology and DataDirect Networks are providing 1 petabyte of high performance storage over a parallel filesystem. Penguin Computing will be integrating all of this hardware together and providing the software management and user interface layers.
The overall architecture of this new supercomputer is similar to the current system, 'Fionn', which has proven its value to the research community as evidenced by its constant full utilisation. While the new system will occupy the same amount of physical space and consume up to 50% more electricity, it provides approximately five times more computing power than its predecessor by virtue of advances in technology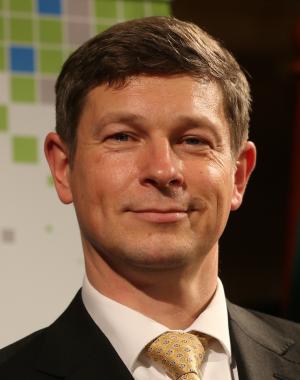 Speaking about the importance of the new supercomputer, ICHEC Director, Professor JC Desplat from NUI Galway, said: "The future certainly lies in large amounts of data but without the appropriate high performance computing resources, data can become irrelevant. This upgraded national resource is essential to ensuring Ireland can compete internationally in key domains such as precision medicine, earth observation and artificial intelligence. It represents a crucial investment at a time where investments in high performance computing continue their strong growth globally."
Professor Lokesh Joshi, Vice-President for Research at NUI Galway, commented: "Since its inception, NUI Galway has hosted ICHEC and supported its development as an enabling technology, critical to Ireland's competitiveness. The new national supercomputer will allow even more opportunity for innovation and impact across a myriad of sectors in Ireland's economy and society."
Commenting on the installation, Professor Mark Ferguson, Director General of Science Foundation Ireland and Chief Scientific Adviser to the Government of Ireland, said: "I am delighted to welcome the installation of the new national supercomputer which has been supported through the SFI Research Infrastructure Programme. This significant award builds on previous support provided to ICHEC for the Fionn supercomputer in 2012. It will significantly advance the data intensive computing and storage capabilities of Irish research activities in life-sciences, bioinformatics, material science, ICT, and engineering and further highlights Ireland as an attractive location for world-leading scientists and engineers."
Dr Elisa Fadda, Chair of the HPC National Service User Council, said: "The contribution of high performance computing to the advancement of scientific research is now recognised as invaluable worldwide. In Ireland we have an ever-growing community of researchers, whose work is internationally recognised in fields such as biophysics, bioinformatics, physics, chemistry, computer science and engineering, all of whom heavily rely on ICHEC resources."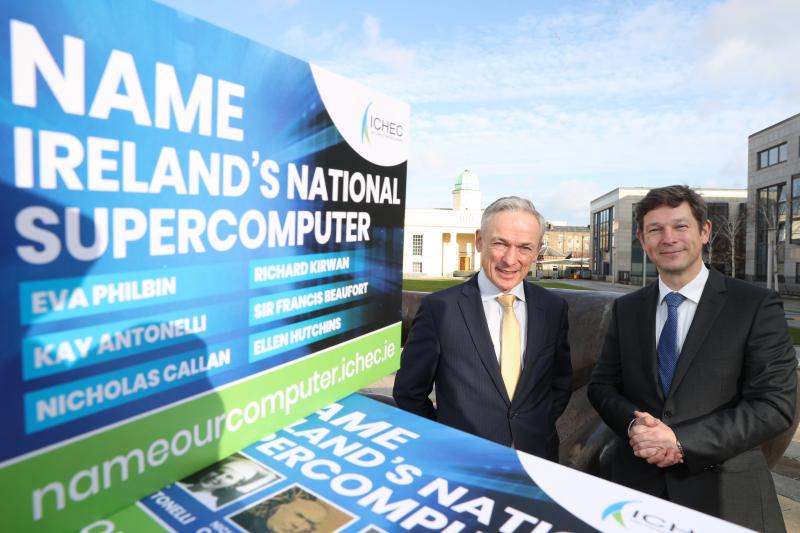 The supercomputer, to be installed this summer, will be named by a public naming competition. Schoolchildren across Ireland are encouraged to research one of six pioneering Irish scientists and pick the most appropriate candidate to name the new system. The best answers will win Raspberry-Pi laptops and coding lessons for their classrooms. 
For more information about entering the naming competition, visit: https://nameourcomputer.ichec.ie/