17th - 19th September 2018 24th - 25th September 2018
€1,750 (€1,400 with Skillnet)
Chartered Accountants House, 47 - 49 Pearse Street, Dublin 2
Deep Learning Training: Level 1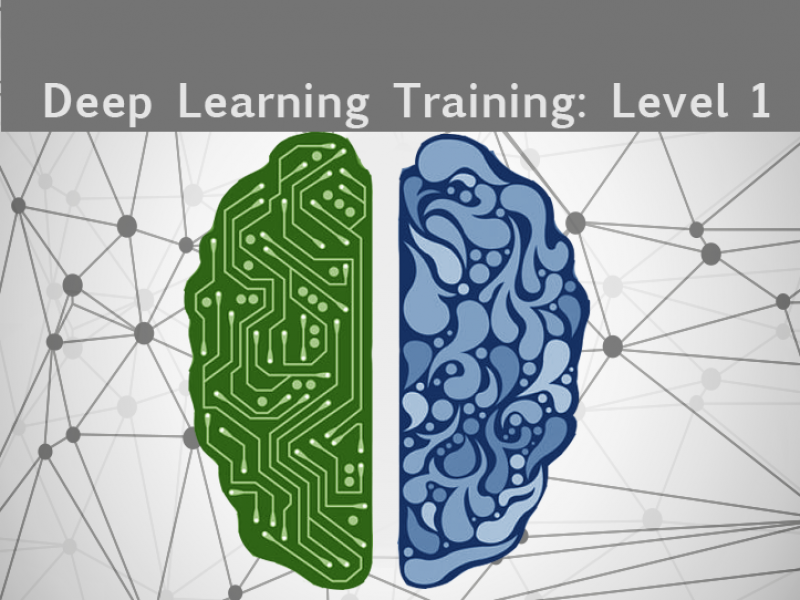 Through instructor-led demonstrations and self-paced hands-on exercises, ICHEC provides training on the latest techniques for applying deep learning techniques across a variety of application domains. Participants will explore widely-used deep learning frameworks on GPU-accelerated platforms and network with industry leaders.
This 5-day training course will run over two sessions and introduces fundamental concepts in deep learning, along with an overview of prominent and widely-used deep learning frameworks. Training will include demonstration of use-cases along with hands-on exercises using the frameworks on GPU-accelerated platforms. Training will be augmented with guest lectures and networking sessions involving industry leaders in deep learning and AI.
Course Structure
Programming basics for deep learning
Deep learning concepts and related machine learning fundamentals
Introduction to deep learning frameworks

Microsoft Cognitive Toolkit (CNTK)
Google Cloud AI and TensorFlow
PyTorch
Caffe2
MATLAB

Guest Lectures and Demonstrations:


Learning Outcomes
Understanding of key components in machine learning and deep learning
Ability to identify use-cases for machine learning and deep learning
Awareness of features and usability of prominent deep learning frameworks
Ability to use the deep learning frameworks on a cloud platform
Pre-requisites for participants
Approximately 1 year of programming experience with Linux and database knowledge
Basic algebra
Personal laptop computer
Date and Venue
This course will run over 2 sessions. 
The first will take place on  17th, 18th, 19th September 2018
The second will take place on 24th and 25th September 2018
Venue: Charted Accountants House, 47 -49 Pearse Street, Dublin 2
Cost : €1,750