Innovation Partnerships
The Innovation Partnership programme from Enterprise Ireland provides up to 80% of the cost to undertake R&D project looking to develop new or improve existing processes and products

Mainstream Renewables Power
The global drive to innovative solutions addressing climate change, sustainable clean energy and managing scarce natural resources has seen rapid growth worldwide. Ireland has a target of 40% renewable electricity generation by 2020, most of which is expected to come from wind power.
A R&D collaborative project was to established in 2014 to prototype wind- and power-forecasting system for the client's wind-farms, particularly those located in Ireland, using the best physical and statistical models that are available today, and to evaluate the level of skill or accuracy achieved by the system. The client provided wind and power measurements from their wind-farm at Knockaneden, Co. Kerry. Given its location in complex topography the farm presents a particularly stiff challenge for forecasting systems. ICHEC designed and implemented a fully automated wind and power forecasting system, providing customers, before 9am of every morning, with forecasts out to noon the following day. Both the forecast lead-time and forecast release time are adjustable, depending on specific customer requirements.

NewsWhip Media
The Dublin based high potential start-up (HPSU) provides news and media professionals such as Bloomberg, MasterCard, BBC, MTV and BuzzFeed a view of news stories getting early traction on social networks through their Spike 1 hour feature. The company engaged ICHEC in August 2013 to conduct a detailed technical investigation on the degree of accuracy and success of their prediction model. The ICHEC team tested the effectiveness of the early signals collecting scores for over 123,022 stories, and analysing the data performance to track the impact of each story over time, using Spike's 24 hour scoring as the benchmark.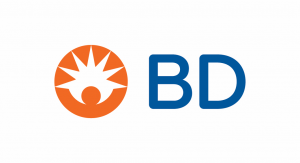 Becton, Dickinson & Company
In September 2015, RCSI, in partnership with DCU and ICHEC, embarked on a collaborative research project with BD (Becton, Dickinson and Company) - a global medical technology company – to develop a test that will lead to better treatment of cardiovascular disease, readily available to patients.
Small particles in the blood called platelets are vital for normal physiological processes such as blood clotting at wounds, but they can also clump together and cause heart attacks. By analysing the "stickiness" of platelets, the results can be used as indicators for heart diseases as well as potential side effects of commonly-prescribed anti-platelet medication.
This project builds on previous work by the Irish consortium enabled by the Science Foundation Ireland-funded Biomedical Diagnostics Institute (BDI), where the team had developed a laboratory-based dynamic platelet function assay (DPFA) that monitors the interactions of platelets with a vascular protein surface in a microfluidic chip. While the DPFA had already been trialled on hundreds of patients, the aim of this project is to translate the current laboratory-based version of the test into a faster, more convenient, bench-top version to increase the availability of this technology.
The team at ICHEC brings algorithmic, computational and data analysis expertise to tackle many of the challenges in developing the assay. It plays a key role in ensuring accurate processing of output from the device, measurements of key platelet dynamics followed by subsequent data analysis. It has developed a customised platform that enables the device operator to easily obtain key analytical results from the raw data in minutes rather than hours.

Mediolanum Asset Management
The Asset management industry has had strong growth in recent years, with total assets under management surging at pre-crisis levels. Financial services institutions are data driven by nature, and need to focus their efforts on specific operational stress points using technology to turn information into positive outcomes. Advanced data analytics is re-defining the banking and financial sector. The success of asset managers now depends on the ability to gain actionable insights and value from the growing volume of data. Such performance is challenged by the need to reconcile large volumes of data in a timely manner to enable actionable insights.
This partnership marks the first innovation partnership in the financial and banking domain in Ireland. In collaboration with ICHEC, by way of exploiting technology transfer, the company seeks to establish and enhance their in-house expertise in advanced data analytics and machine learning.