29 November 2021
09.00 - 17.00
National Convention Centre, Dublin, Ireland
European Quantum Technologies Conference 2021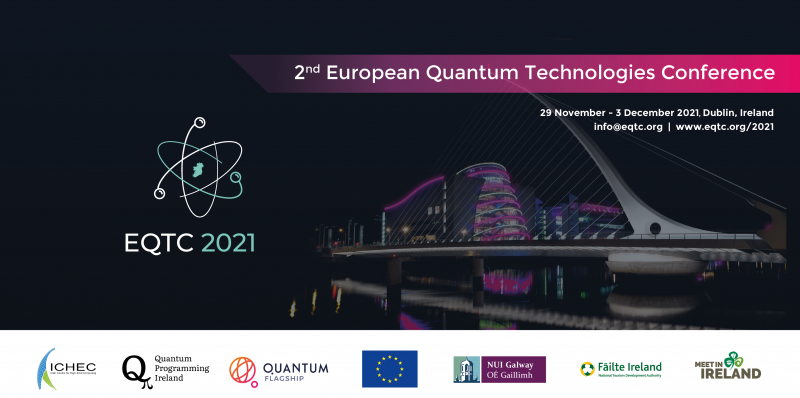 European Quantum Technologies Conference 2021
The Irish Centre for High-End Computing (ICHEC) on behalf of the EU Quantum Flagship will host the second European Quantum Technologies Conference (EQTC) in Dublin, Ireland from 29th November - 3rd December 2021.  This event, which had originally been scheduled to take place in November 2020, will bring leading stakeholders in international quantum computing to Dublin.
EQTC is the flagship event of the European Quantum Initiative  a €1 billion initiative launched by the EU in 2018 to bring together research institutions, industry and public funders together, to expand European scientific leadership and excellence in Quantum. In 2019, ICHEC won a competitive tender to host EQTC in Dublin. 
EQTC 2021 will be held at The Convention Centre Dublin from 29th November to 3rd December 2021. Further details with updated information will be published at the event website www.eqtc.org.
We wish everyone good health, and look forward to welcoming the quantum community at Dublin in 2021.